It's moving time!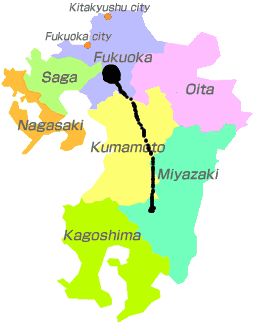 On March 27th, I will be moving up north to a city in Fukuoka prefecture. The city is about a two hours drive from where I currently live.
I'm really looking forward to the move because I'll be living in a more urban area; where everything is in walking distance. Also, Fukuoka City will only be a 40 minute train ride away!!
I will be living in the city, but my schools are in a other town that is about 18 minutes south by train. I don't mind that at all since it'll be a nice break away from city life.